The firm Discord is developing an online communication platform for chat, audio, and video collaboration. With the addition of additional users to Discord and the app's rise in the social media rankings, investor interest in the app has surged.
It's a problem, however, since Discord isn't traded on any stock exchanges, which leaves investors with a significant question: how do I purchase Discord stock?
Discord is a communication app that includes chat, audio communication, and file-sharing functions. Numerous apps provide comparable functionality, but Discord distinguishes itself with numerous significant characteristics.
It is cross-platform compatible. You may use Discord on various platforms, including Windows, iOS, Android, Xbox, and PlayStation.

It facilitates the formation of groups and communities. Discord supports private, and public groups referred to as servers, further separated into channels. Numerous prominent games have dedicated servers, and groups of friends may form private servers.

While gaming, screen sharing, and live conversation are possible, and you can simply utilize Discord in conjunction with a game or another app.

Excellent audio quality. Discord's audio quality is superior to that of most chat apps.

Compatibility with third-party apps. You can combine Discord with Twitch, Mixer, YouTube, Spotify, and Patreon, among other popular apps.

Groups of gamers play popular games on many platforms concurrently, creating a desire for adaptable cross-platform communication.
Discord is quickly spreading outside of the game industry. Teens who become acclimated to Discord via gaming are now utilizing it for other reasons. According to many pundits, the Discord generation will stick to using the app and discover new applications for it.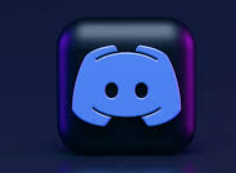 Numerous professional groups are learning how effective Discord is as a substitute for Slack, Zoom, and other communication apps.
Forbes estimates that the Company might be worth up to $17 billion. Discord has had a busy fundraising year. It raised $100 million in December 2020, valuing the company at about $7 billion. Then, in September 2021, it raised an additional $600 million, establishing a stable cash flow and valuing the Company at $15 billion. It has received funding from a number of well-known private equity and venture capital companies, including Fidelity, Benchmark, Greylock Partners, and Franklin Templeton.
What Is the Purpose of Discord?
Instant messaging is the most frequently utilized way of communication on this app. Additionally, video and audio calls are accessible.
The availability of so-called servers based on chat channels and chat rooms is one aspect that has helped this group-chatting platform to grow in popularity since its beginnings. Joining other servers and creating your own is completely free.
Each Discord Server has several channels, each with its own set of rules and subjects. Additionally, they have text and voice channels where you may write and voice-chat to convey your message. Additionally, you may exchange other data types, such as music, internet links, photos, and videos.
Without Discord's Form S-1, a detailed review of company financials is difficult. However, the absence of certain disclosures does not always imply that interested parties are unaware of the possibility.
To begin, Discord claimed revenue of $130 million in 2020, an increase of 189 percent over the $45 million recorded in 2019. Additionally, in 2020, the chat app had 800,000 daily downloads, exhibiting great momentum amid the pandemic's deadliest days.
Additionally, investors should take notice of Microsoft's plan to acquire Discord for at least $10 billion. However, as The Wall Street Journal revealed in April, those conversations fell through. Rather than that, according to individuals familiar with the subject, Discord halted conversations and refocused on the path to a future IPO. Almost certainly, the new listing — if it occurs — will not be inexpensive.
To a considerable extent, management is aware that it may increase the premium paid for company shares as a result of the enormous interest in private equity. According to Crunchbase.com, Discord collected roughly $983 million in 14 fundraising rounds. On Sept. 16, 2021, the business raised $500 million in its most recent round, with Dragoneer Investment Group serving as the lead investor.
While the possibility of investing in a popular initial public offering is appealing, investors should keep in mind that strongly publicized offers may not always deliver in the intermediate to long term. One of the most significant obstacles for Discord may be competition since advancing technologies inevitably decrease the barrier to entry for the larger software sector.
When Will Discord Hold Its Initial Public Offering?
Since at least late 2021, investors have shown interest in Discord's potential initial public offering (IPO), or the first time a private firm sells its shares to individual investors. Prior to a new public offering, a non-public firm would normally raise money through private equity rounds, which are typically restricted to institutional or accredited investors.
However, as a result of favorable legislation — most notably the JOBS Act of 2012, which relaxed restrictions originally imposed by the United States Securities and Exchange Commission (SEC) on investing in small-to-medium-sized businesses — public buyers now have more options for ground-floor opportunities.
Additionally, some of the greatest brokers in the financial services sector enable regular investors to participate in pre-IPO rounds or acquire equity shares in private companies at their initial public offering. If Discord chooses to adjust the timing of its market debut on the IPO calendar, demand for the offering is anticipated to be tremendous, given the platform's popularity.
Regrettably, investors must wait a bit longer. Although reports indicated that Discord might launch in early 2022, management has yet to submit a Form S-1 prospectus with the Securities and Exchange Commission. Thus, at the time of writing, any information about Discord's IPO timing, transaction size, or even the exchange on which its shares may list is pure guesswork.
Nonetheless, the Company's fundraising speed clearly suggests a public market launch. For starters, Discord, like any other private corporation backed by private equity companies, must try to produce a strong return on investment (ROI) for its early investors; otherwise, the chat app service would lose credibility. An initial public offering (IPO) is one of the fastest methods to compensate such stakeholders.
Additionally, Discord will want to increase its reach in the professional communication services industry, having dominated its first target market. This daring strategy involves competing directly with blue-chip companies such as Microsoft Corp. (NASDAQ: MSFT) or salesforce.com inc. (NYSE: CRM), the cloud-based software company that owns the Slack platform. In this instance, an IPO would almost certainly result in an infusion of funds to further Discord's ambitions.
However, a fresh listing does not guarantee that Discord will succeed. Obviously, management might decide to postpone the IPO or cancel the project entirely. However, even if the Company continues forward, it will face several obstacles.

Specifically, the Federal Reserve's indicated shift to a more hawkish monetary policy might jeopardize Discord's entry into the public sphere. With consumer prices surging recently, the Fed has every reason to target the money supply, which increased significantly over the preceding two years. However, doing so will deter investment in high-growth software technology companies such as Discord.
In other words, it is possible that external events unrelated to the fundamental Company might derail Discord's launch. As a result, examination of this possible opportunity must be balanced against thorough due diligence.
Will there be a Discord IPO anytime soon?
Since Microsoft's planned purchase of Discord fell through, persistent speculations have circulated that Discord is planning an initial public offering.
While no formal application has been filed with the Securities and Exchange Commission as of February 2022, many experts anticipate Discord's initial public offering to occur before the end of the calendar year.
Additionally, some analysts have stated that Discord's investor list may provide insight into the Company's future.
Discord has attracted investment from an array of private equity companies, including Dragoneer Investment Group, Greenoaks Capital, Index Ventures, and Spark Capital.
Such a significant list of institutional investors demonstrates the degree of trust in Discord. These types of institutions invest in private companies to generate significant profits; the degree of institutional investment in Discord implies that either a large acquisition or an initial public offering is imminent.
Reasons why investors would be interested in a Discord initial public offering
Investor interest is at an all-time high in the digital gaming business. Roblox and Playtika both had successful first public companies (IPOs) on the US stock market in 2021, and Business Wire predicts that the global gaming sector will expand at a compound annual growth rate (CAGR) of 12% between 2020 and 2025. This may place the industry's worth at an astonishing $169.7 billion.
Earlier this year, the Wall Street Journal reported that three companies, including Microsoft, Amazon, and Twitter, were in discussions to purchase Discord for an estimated $10 billion. Although these proposals were shelved in favor of Discord being an independent company, the respect shown by such established companies may have aided in improving investor opinion toward Discord.
Discord's choice to decline a sale to another company enables it to maintain a distinct product offering that may be more appealing to investors and users alike than integrating it into an existing product of a technology conglomerate. It may also be a smart option in light of recent US regulations aimed at limiting mergers in the technology sector.
Should I Be Concerned About Discord Investing?
Any investment prior to an initial public offering risks danger. If the IPO is successful in a favorable market, you may make substantial profits. If Discord postpones or cancels the initial public offering, you may be unable to sell your shares.
As with any investment, there are certain possible risks associated with Discord.
Discord Is not economically viable. The majority of early-stage technology companies experience a period of non-profitability. That is not an excuse to disregard it, though. Maintain an eye on it and track its operational losses while it attempts to establish a foothold in the communication business. However, you might opt to be conservative with your money and invest important sums while monitoring their development.
Discord has a restricted number of income streams, and discord's subscription service now generates almost all money. Numerous users make use of the free service. While there is the possibility for advertising and a lucrative user database, some of these features may alienate users used to the present experience.
There is the rivalry. Discord competes in a crowded market with apps like Facebook, Slack, Skype, Clubhouse, Twitter, and TeamSpeak.
Political intervention is a possibility, and white nationalist and neo-Nazi groups have used discord to organize operations. While the Company is attempting to maintain control over its users, the potential for misuse remains, which might result in more harsh regulation.
As with any investment, you should do extensive research to evaluate if Discord stock is the greatest use of your money. Consider speaking with a skilled financial counselor about your goals!
There is no such thing as a risk-free pre-IPO investment. If the IPO is well-received, you may anticipate significant returns. If Discord cancels or delays the initial public offering, you may lose the option to sell your shares.
How to Invest in Discord?
Discord remains a privately owned company, and that is, it is not traded on a publicly-traded exchange. You cannot make an order directly with your broker.
Discord has been approached multiple times for purchase, and Microsoft was allegedly contemplating acquiring the Company for a projected $10 billion in early 2021.
Shortly after that article appeared, the Wall Street Journal and Bloomberg claimed that Discord had withdrawn from the sale and was instead planning an initial public offering. This suggests that Discord shares may begin trading on the open market in the near future.
Invest in a Pre-IPO Secondary Market
If you can invest in Discord shares before the anticipated initial public offering, you may be in line for a significant gain when the IPO occurs. Three pre-IPO venues where you may be able to purchase Discord Stock prior to the IPO are listed below.
Forge Global is the biggest single pre-IPO marketplace in the world. A $100,000 minimum investment is required, and some shares may have greater minimums or be restricted to eligible purchasers.

EquityZen is an online marketplace for pre-IPO shares acquired from workers, early investors, and other insiders and made accessible to eligible investors. The minimum investment is $10,000, while certain shares may need a greater minimum.

SciFi is a pre-IPO marketplace that connects workers looking to sell their stock options with outside investors.

There is no guarantee that any of these markets will have Discord shares available at any given moment. To get precise information on available shares, you must create an account and log in.
Invest in the IPO
Investing in a company prior to its initial public offering is not straightforward, and shares may be unavailable. Another possibility is to invest in an initial public offering. You will not get the same price as in the [re-IPO market, but your risks will be reduced. At the very least, you'll know that the Company will go public and that you may sell your shares.
Retail investors may engage in initial public offerings (IPOs) via a number of large brokers. You will need to fulfill certain conditions and may be required to provide information about your financial situation in order to qualify.
TD Ameritrade enables account holders to participate in initial public offerings (IPOs) in which the Company is a selling group. You must have a minimum balance of $250,000 in your account unless you have made at least 30 transactions in the previous calendar year.

Fidelity clients in the Private or Premium groups are eligible to participate in initial public offerings. Others may be eligible to join, provided they reach a certain level of household assets.

Charles Schwab permits account holders with a minimum balance of $100,000 or at least 36 transactions in their account history to participate in the IPO.
Companies doing initial public offerings are attempting to increase the number of shares accessible to ordinary investors. The recent Rivian initial public offering (IPO) saw the Company sell shares to individual investors through SoFi. Keep an eye out for announcements on the impending IPO's share allocations to private investors and the brokers who will manage them.
In any event, following qualifying, you must request IPO shares from your broker. There is no guarantee that your broker will allocate the entire amount of your request – or any shares at all – to you.
Invest After the IPO
The most cautious strategy for purchasing Discord stock would be to wait for the Company's first public offering and then purchase shares on the open market after the IPO. This may be accomplished with any brokerage account.
You do not have to invest in the first public offering or prior to the initial public offering to benefit. Remember that Tesla shares cost $17 in their first public offering and closed at $23 on the first trading day. They cost more than $1000 at the time of writing. That is unlikely to happen again, but even a post-IPO acquisition may be very beneficial if the Company does well!
Summary
Discord, the Company behind the popular Discord chat service, is expected to have an initial public offering (IPO) in the near future, and you may be able to acquire shares in pre-IPO markets. Due to the fact that the Company has rejected acquisition approaches from significant rivals and is privately held, Discord shares are not available on the open market. Minimum purchase requirements may be onerous, as may investor and investment qualification restrictions and laws.
FAQs
What are the highlights of Discord?
Discord is meant to be used in conjunction with other apps, enabling users to talk while participating in a game, watching a movie, working on a project, or engaging in any other activity. It is compatible with a variety of platforms and makes use of a variety of cutting-edge communication technologies.
What is the pricing range for Discord's initial public offering?
The pricing range for Discord's initial public offering has not been determined yet. We will update this post once the pricing of Discord's initial public offering is determined — to be alerted, and please subscribe for updates here.
Is investing in initial public offerings profitable?
Certainly not always. According to statistics from previous IPOs, the average return at the conclusion of the lock-up period is 72 percent.