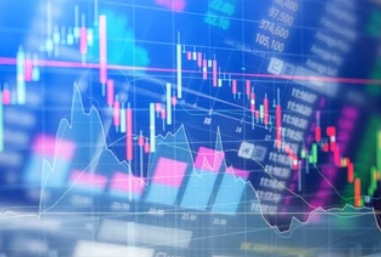 An indicator of credit risk in the U.S. banking sector may be exhibiting symptoms of strain as the Federal Reserve's aggressive rate rise path heightens economic pain forecasts.
According to Refinitiv data, the so-called FRA-OIS spread, which measures the difference between the U.S. three-month forward rate agreement and the overnight index swap rate, jumped to 29.50 basis points on Thursday, its widest level since May 23. The value was -11.66 basis points earlier in the week.
Widely regarded as a barometer for banking sector risk, a wider spread indicates that interbank lending risk has increased.
The recent increase in the margin between forward rate agreements and overnight index swap rates is worrisome, according to J.P. Morgan Asset Management global market analyst Jordan Jackson. "As the Fed becomes more hawkish, recession fears increase, hence boosting the underlying credit risk."
The Federal Reserve hiked interest rates by 75 basis points on Wednesday, its largest rise since 1994. Markets have been rocked by the prospect of more dramatic tightening, and fears of a future recession have intensified.
This month, the central bank also started letting bonds to expire off its more than $8 trillion balance sheet without replacing them, a procedure known as quantitative tightening that Jackson warned may possibly deplete the financial system's liquidity.
As the world's biggest holder of U.S. government debt lowers its market presence, this sentiment is shared by other investors who are concerned that market conditions may deteriorate.
"Now that quantitative tightening has formally begun, reserve draining has been rather steady over the last several months," Jackson said, adding that he expects the FRA-OIS disparity to become much wider.
Wall Street also perceives an increase in the likelihood of default by large banks.
On Thursday, credit default swap (CDS) spreads for JP Morgan, Goldman Sachs (NYSE:GS), Morgan Stanley (NYSE:MS), Citigroup (NYSE:C), Wells Fargo (NYSE:WFC), and Bank of America (NYSE:BAC) were nearing two-year highs.